Take advantage of the free patent search help and answers to patent questions below by former patent examiner and Baton Rouge patent attorney, John Edel.
(225) 302-8559 | john@edelpatents.com
Application Selector
Types of Intellectual Property
Choose your path so you can get accurate price information for the service you need.
1 Choose one of the four types of intellectual property.
Types of Patents
2 Choose one of the three types of patents.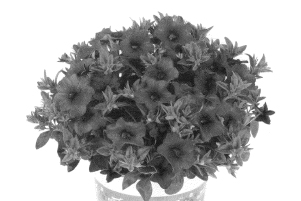 Plant Patents
Protects an Asexually Reproduced Distinct and New Variety of Plant
Relatively Inexpensive Compared to Utility
STOP HERE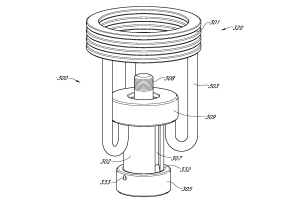 Utility Patents
Protects any new and useful process, machine, manufacture, or composition of matter, or any new and useful improvement thereof
Relatively Expensive to Obtain Compared to Other Types
GO TO STEP 3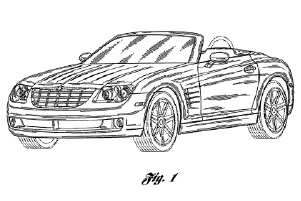 Design Patents
Protects the Ornamental Appearance of an Article of Manufacture
Relatively Inexpensive Compared to Utility
STOP HERE
Estimate Fees
Provisional v/s Non-Provisional
3Choose a type of utility application: Provisional or Non-Provisional.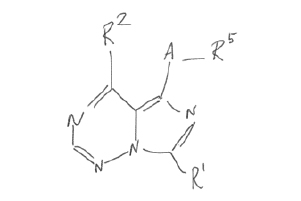 provisional patent application
(A 'Get Your Foot in the Door' Patent Application)
Lower Formality Requirements
Lower Attorney's Fees
Lower USPTO Fees
No Formal Patent Examination
Expires after 12 Months
Does Not Directly Result in a Patent Grant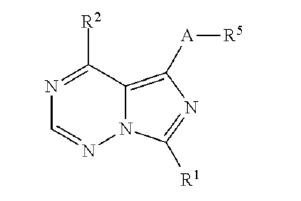 Non-provisional patent application
(A 'Genuine Request for a Patent' Type Application)
Higher Formality Requirements
Higher Attorney's Fees
Higher USPTO Fee
Is Examined by a Patent Examiner
Must Engage in Examination to Keep Alive
Can Result in a Patent Grant
---
Provisional Utility Patent Application
Non-Provisional Utility Patent Application
Design Patent Application
Trademark Application
Estimate fees
If you know what type of application you need. You can get get cost information for that type of application.
---
The Informed 5 for Patent Decisions
Novelty
You cannot get a patent if your invention is not new. Finding out if your invention is new is as simple as searching.
Shelter
Your own disclosures may be the greatest challenge you face. Shelter your potential patent rights by filing your patent application before rights are lost.
Expectation
How likely are you to get a patent? You can count your invention's new features. Roughly speaking, the more new features, the more likely you are to get a patent grant.
You can get a more accurate assessment by talking to a patent attorney, but remember what is 'new' is always in comparison to the closest document/thing that is old.
Opportunity
Your ability to make money from an invention relies on commercialization. So, you need a plan.
How big is the market?
What share of the market is reasonable?
What type of profit margin is reasonable?
Will you:
Manufacture? License? Sell the Patent?
Cost
John Edel
Baton Rouge
Patent Attorney
225-302-8559
john@
edelpatents.com
Cost is primarily dictated by what type of patent application you choose.
John doesn't publish fee information but is happy to give general purpose estimates by phone. Call or email for a free 15 min. phone consultation.
---
You can take two steps with the potential to radically change your understanding of these 5 essential elements to patent decision making.
---
Win with Edel Patents
Your application will be a better application with the Teach ◆ Focus ◆ Craft ◆ Win application strategy.
Teach ◆ Focus ◆ Craft ◆ Win
Teach
You teach me:
Your goals and
What makes your invention great.
I teach you:
What opportunities and risks you face,
Which invention features that could get you a patent,
The cost involved. (Flat fee pricing makes it easy!)
Focus
Your application deserves energy and skill focused on the details that make a difference. John's experience as a chemical engineer and a patent examiner will help focus our collective energy on those details that make a difference.
Craft
Crafting and drafting patent and trademark applications takes experience. Patent and trademark applications have been John's primary focus for more than a decade.
Win
With the right information, the right focus, and the right skill, your application will have the best opportunity to win.
---
The Teach ◆ Focus ◆ Craft ◆ Win process should be apparent from your very first conversation with John.
Teach ◆ Focus ◆ Craft ◆ Win
---
Patents FAQ
Why Patent Search?
You want to find the best prior art (closest document) for two reasons:
If you find the document that proves your invention is old you can save a lot of money.
If you find the closest document, but your invention is still new, you can write your application to make a patent grant much more likely.
Where to Patent Search?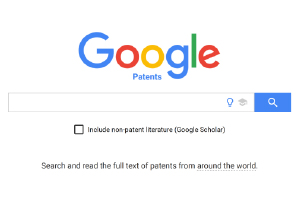 Google Patents Search
Simple
Fast
User Friendly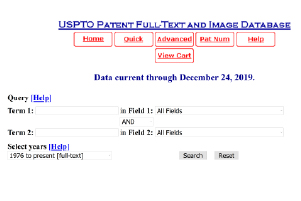 United States Patent and Trademark office (USPTO) Patent Search
Boolean Searching
US Only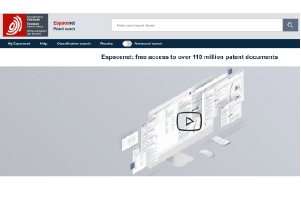 Espacenet
European Patent Search
Broad Searching
Good Classification Searching
How to Patent Search?
Patent searching is so important that John has dedicated an entire page to just to patent searching with Google Patents.
John Edel
Baton Rouge
Patent Attorney
225-302-8559
john@
edelpatents.com
Can I Disclose My Invention?
You can't get much more upset that an inventor who just found out they ruined their chance at a patent. More times than not, that inventor has a disclosure problem. The best way to find out if you have a disclosure problem is to talk to a patent attorney.
Secret inventions don't have disclosure problems
Avoiding disclosure problems is simple. Don't disclose your invention until your patent application is filed.
Anything you say can and will be used against you in a court of law.

– Miranda Warning
(Until you know how a disclosure effects you it is better to be safe than sorry)
But, none of that matters if your invention isn't new. …
Is My Invention New?
Novelty is measured from the application filing date. Almost anything in the known world can be used against an application as of its filing date.
Don't wait to find out if your invention is new. Do your own patent search.
Do I Need a Professional Search?
Whether you search or not, it is a good idea to at least consider getting a professional search. A Baton Rouge patent attorney can conduct a search for you or procure a third party search.
But, a search does not matter if your own disclosure kills your potential patent rights …
Should I stay quiet?
Confidentiality is exceptionally important prior to the filing of a patent application.
Edel Patents LLC
8550 United Plaza Blvd. Suite 702, Baton Rouge, LA 70809
225.302.8559 office | 225.229.1459 cell
Can I trust an attorney with confidential information?
When a Baton Rouge patent attorney receives confidential information for the purposes of giving a client or potential client advice about an invention, that information is automatically treated as confidential based on both state and federal ethics rules.
Outside of an attorney-client relationship there is no such guarantee. Nondisclosure agreements can be used to manage confidential disclosure outside of the attorney-client or attorney-potential-client relationship.
When to Seek Investors?
If you take seriously the need to avoid disclosures, seeking investors before an application is filed can be difficult.
After a patent filing is a much better time to seek investors. But if you cannot wait, nondisclosure agreements are a way to navigate the pre-filing challenges relating to investors.
Is a Prototype needed?
Prototypes are not required for a patent application, but you do need to be able to explain how to make and use the invention to your attorney.
Prototypes are still valuable. They can help you better understand the parts of your invention that need protection.
How long does it take to get a patent?
It can take 2 to 5 years to get a patent granted from the application filing date. But you don't need to wait until a patent is granted to start commercializing.
Make the most of the delay
If it takes 18 months to get the USPTO's first office action, then that is a great time to evaluate whether the invention is commercially viable. If no one is interested you don't have to pay for more patent work.
How much does it cost to get a patent?
Most of the cost of a patent is attorney's fees. Attorneys may not publish their rates, but you can call to ask:
What is your hourly rate?
How much do you typically charge for a non-provisional patent application?
How much do you typically charge for responding to an office action?
Do you offer fixed fee services?
Just remember: If the scope of work starts to expand, your bill will probably start to expand also.
Call (225) 302-8559 or email john@edelpatents.com for cost estimates and a free 15 min. phone consultation
A $10,000 Trap
Not all attorneys are equally skilled in getting patent examiners to agree to grant a patent. The difference between 2 and 5 office action responses can easily be $10,000. Ask your potential patent attorney how they work toward a patent grant without too many office action responses. This process is generally poorly understood by clients but has a lot to do with the total cost that clients pay for patent work.
When is an invention ready for patenting?
Do you need a Prototype? Drawings? Experiments?
You don't need a prototype, drawings or completed experiments to start working with an attorney, but drawings will probably be made in the patent application process.
The Big Test:
Prototypes, drawings and experiments are secondary to the real requirement …
A patent application must teach how to make and use the invention.

Paraphrase of 35 U.S.C. 112
What are the steps in the application process?
Every application is different, but below is an example of some significant steps for how a non-provisional application might progress to and through the USPTO.
Inventor does a brief patent search
Initial phone consultation with attorney
In person phone consultation with attorney
Attorney hired through engagement letter
Upfront fee is collected
Applicant provides a full disclosure of the details of the invention
Optional additional patent searching Attorney prepares a draft of the application
Attorney and client work out the final details for the application
Attorney files the non-provisional application
18 month wait for examiner to take up the application
Examiner begins the prosecution phase of the application by issuing an office action rejecting all claims (the most common response from the patent office)
Applicant replies to the office action both amending claims and making arguments as to why the invention is new and deserves a patent.
Examiner issues a final office action rejecting claims and objecting to claim with an indication that some claims may be allowable if appropriately amended.
Applicant replies to the final office action with appropriate amendments seeking issue of certain claims.
Examiner issues a notice of allowance requiring the payment of an issue fee for the granting of the patent.
Applicant's attorney pays the issue fee.
The patent grants.
There are so many variations and potential complications in examination that the bullets presented in italics are far more speculative than the earlier bullets.
Can I use an invention submission company?
I have never had a client say they were happy that they used an invention submission company.
Invention submission companies may be scams, but they are more commonly just horrible value propositions selling wildly overpriced marketing, search and consulting services.
Never Forget:
Invention disclosures can lead to a loss of potential patent rights, so don't pay someone to ruin you chances of getting a patent.
The Free Phone Consultation
You can find out:
Cost Information
A better idea of what to expect
The first step is calling an attorney. John, a Baton Rouge patent attorney, offers a no charge initial phone consultation that gives basic information and often sets up a reduced-fee in person consultation in his Baton Rouge office.
225-302-8559
You will learn about:
Attorneys fees for a patent or trademark application.
Patent and Trademark Office fees
How John handles applications
Patent and Trademark Office rules
Set up a Free Phone Consultation Now:
Just click the button and let me know:
Your full name
Your telephone number
When you have a free 15 minutes for a free phone consultation.
(button opens a real email, not a web form)
The In-Person Consultation

What do you need for an in person consultation?
The two things most helpful in an initial consultation are:
Whatever drawings and explanation will help you explain your invention to the attorney.
The best information you have about the closest prior art. (i.e. a document you found in your search)
#2 is particularly important if you care about the answer to the question "can I get a patent?" Why? That is the same type of information an examiner would use to determine if you can have a patent.
When you meet with an attorney you can find out:
How the patent office might treat your invention
A potential path forward for seeking patent protection
Discounted In Person Consultations
After the initial phone consultation the next step is consultation that is a flat fee, reduced rate, in person consultation.
I look forward to hearing from you!
john@edelpatents.com | (225) 302-8559